About Us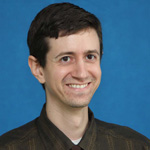 The staff here at Internet Outreach Experts are committed Christians who see helping churches as their ministry. We have a passion to see churches grow, and to see Christ's message of love hope and peace shared with everyone. We do this by offering expert help in getting the word out about our client's evangelism events, and taking the burden of website maintenance off of church staff. This frees them for ministry and ensures that the core online real estate (the church website) looks great and is up to date.
Internet Outreach Experts was founded by Rev. David Baker (M.Div., Princeton Theological Seminary '02) in 2013. Drawing on his experience both as a pastor and as an internet entrepreneur, Pastor Dave Baker. Dave is a ministry veteran with more than 17 years of experience in the Presbyterian Church, working as an Associate Pastor for young adults, a New Church Development Pastor, Redevelopment Pastor and Presbytery staff. He's also been helping people start online businesses and advertise online for the last 13 years.
As a former chair of his region's Commission on Church Vitality and Evangelism and Church Development Committees, Dave has seen the deep need that many churches have to improve their online presences in order to reach the increasingly tech savvy culture, particularly young adults. Internet Outreach Experts' goal is to help churches grow offline by making sure that their online strategy is appealing to potential guests. Dave's most recent church, Woodlawn Presbyterian, has grown over 50% in attendance using these strategies (among others). Dave has also been a consultant for internet outreach for the PC(USA) denomination.
A core principle of evangelism has always been to go where the people are. Paul didn't stay in Ephesus to reach the Corinthians; he went to Corinth. In the 21st Century, to go where the people are, churches should be where the people are: online. We're here to help you reach your community for Christ, using the latest and best online tools.